Mantic - WARPATH
Warpath is the sci-fi gaming system where two opposing forces of 28mm-scale miniatures do battle in the warzones of the far future.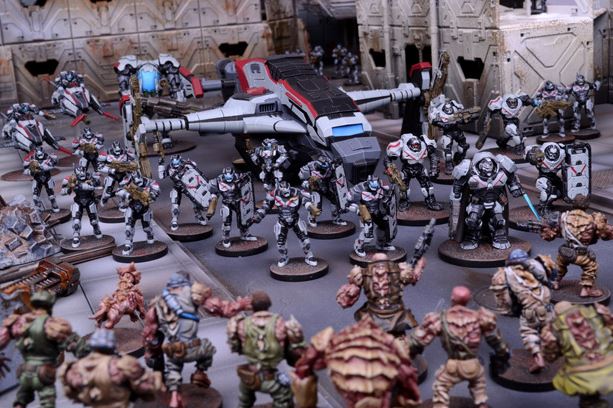 The Game
There are two sets of rules for Warpath. Which you choose depends on your style of play – you may prefer one over the other, or link both sets together in a campaign. The choice is yours!
Warpath is the mass-combat strategy game that allows you to play massive sci-fi battles on the tabletop, quickly and affordably. Using Warpath's innovative Orders system, you'll command an army of infantry, elite specialists and hi-tech vehicles, in a dynamic game of strategy and tactics.
Warpath: Firefight is the squad-level battle game where every soldier matters. With an emphasis on cinematic battles between as few as 30 soldiers a side, the game is designed to zoom in on the action, with a focus on dynamic, tactical games, whilst retaining Mantic's game design philosophy of being easy to learn and fast paced. Ideal if you are looking for an alternative to other games on the market.
---
Showing 1 to 1 of 1 (1 Pages)